ABOUT US
Hunan New Diamond Construction Machinery Co.,Ltd.
Hunan New Diamond Construction Machinery Co., Ltd. is a modern high-tech enterprise specializing in research and manufacture of rock drilling and pneumatic tools. It mainly studies and manufactures high-pressure down-the-hole impactors, various down-the-hole drills, drill pipes and drilling tools. The products are widely used in earthwork, mining, water well engineering and construction. geothermal drilling, municipal engineering, etc.
View details
On February 18, the industry's first large 6T electrohydraulic hammer was settled in the 5C workshop, and the company's production process extended to the production of round steel bars. As a supporting 3T electrohydraulic hammer, it cooperated with it, which made the company say goodbye to the history of large and ultra-large drill blanks requiring outsourcing processing, and also made the company take a big step towards the development and production of high-end drilling tools. Good things followed. The second phase of the expanded complex building was completed and put into full use. The company's office, accommodation, dining, parking and cultural environment were greatly improved. The company became more and more beautiful and the enterprise became more and more prosperous. The second new workshop of "Xinyanggang" was built into a heavy drill rod workshop. On August 6, the first batch of products in the heavy drill rod workshop was released and officially put into the market. Up to now, "New Diamond Company" has obtained nearly 20 kinds of technology patents, and dozens of honorary titles such as "National High-tech Enterprise", "Hunan New Material Enterprise", "China Small Giant Enterprise", and "Hunan Enterprise Technology Center". Under the current uncertain market environment, the company is forging ahead, constantly expanding, and striding forward to a better future!
On April 18, the construction of 5C workshop with more than 3000 square meters for forging round steel was officially started. At the end of June, Hunan Xinyanggang Construction Machinery Co., Ltd., a wholly-owned subsidiary of "New King Kong", actively cooperated with the government's "cage for bird" plan due to the excellent business environment and strong support of the park government, and purchased the stagnant assets of the park covering an area of 88 mu again through investment attraction, and took root in Pingjiang Hi-tech Zone again. The project is planned to invest 150 million yuan. "Xinyanggang" and "Xinyanggang" will become brother enterprises with complementary advantages. In the future operation and production, they will be supported accordingly, with complementary advantages, like two wings, so that "Xinyanggang" and "Xinyanggang" products "set sail to the world".
All workshops were completed and put into use on June 11 and 12. In order to meet the urgent situation of accommodation, dining, parking and office space caused by the rapid increase in the number of employees, on October 18, the company planned to build a new comprehensive building with an area of 15500 square meters and a nine-storey height, with an elevator, an underground garage, a canteen, an office and a dormitory, which was officially started.
Hunan new diamond drilling tool appeared at the BMW exhibition in Germany. The world-renowned event of the construction machinery industry - the German BMW exhibition bauma 2019 was grandly opened in Munich. As a down-the-hole drilling tool manufacturer, with five types of down-the-hole drill bits independently developed by the company, we participated in the exhibition. During the one-week exhibition, we showed our company's production and development and innovation achievements to 600000 professional visitors, and showed the strength of Chinese manufacturing to the world.
Hunan Xinjingang completed the second phase expansion with high speed and high quality. After the successful expansion, the company covers an area of about 110000 square meters, including ten high-standard workshops, two staff dormitories, one office building, one staff canteen, one workers' sports center and one expert building. At the same time, Hunan New King Kong has increased its in-depth cooperation with scientific research institutes to achieve a huge increase in industrial scale.
The second phase of Hunan New King Kong will be expanded again. It will purchase nearly 100 mu of land, build five high-standard workshops, one expert building, and one workers' cultural and sports center, and introduce a large number of supporting equipment.
Outstanding enterprises in 2022
Advanced grassroots labor union in 2022
Advanced Party Branch in 2022
Ping An Enterprise in 2022
Vice chairman unit in 2022
2021 Advanced Unit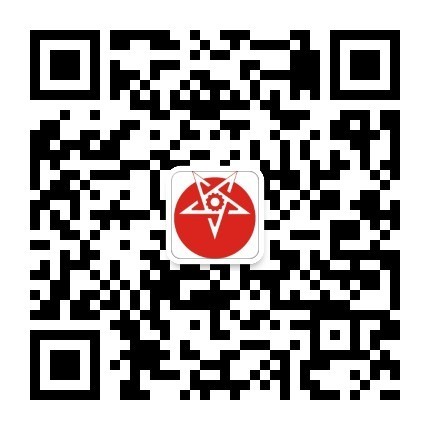 WeChat